Christmas is upon us. If you are like me, I'm busy buying and wrapping Christmas gifts, planning meals, and other such busy holiday activities. Sometimes it gets so busy that I forget to stop and think about the season. The busyness and the trappings can get in the way of what the holiday actually means to me. This is why I so look forward to Bethlehem AD - an incredible reenactment of the very first Christmas in Redwood City CA.
Fully volunteer-driven and in its 27th year, Bethlehem AD takes place on a vacant lot just outside of downtown Redwood City. A Mid Peninsula local church impressively transforms the space into the city of Bethlehem on the night Jesus was born. According to the Bethlehem AD website:
"The public can walk through the village, interacting with the colorfully-costumed towns people who are cooking over fires, creating pottery, buying and selling items in the market place, and giving account of themselves to the census taker. Children especially love seeing the live sheep, camels, llamas, Brahma bulls, and donkeys wandering through the village."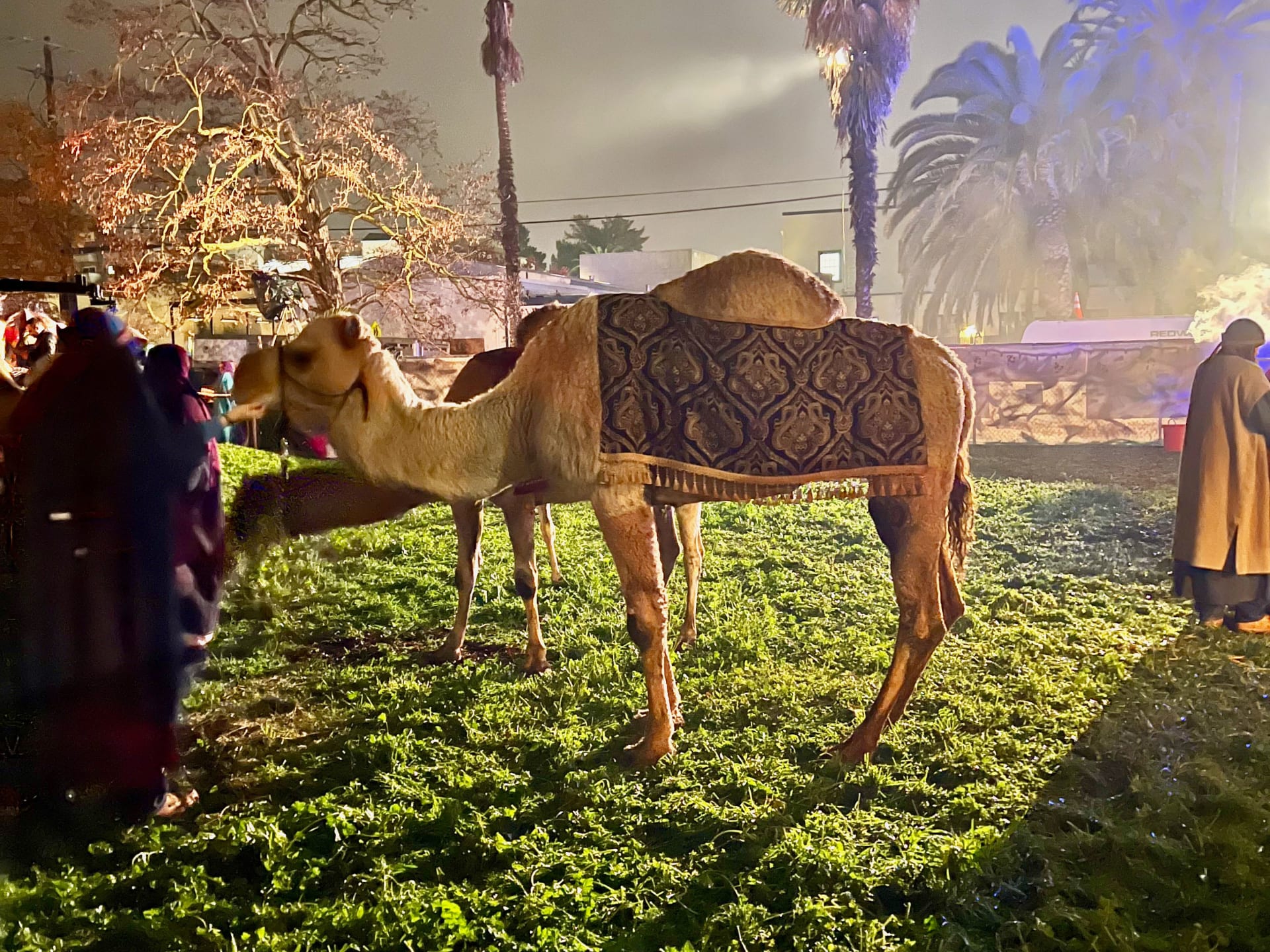 The self-guided tour takes approximately 20 minutes and completes with an impressive manger scene, featuring a beautiful host of angels. Searchlights crisscrossing the sky point down to the manger, similar to the star that guided the wise men. In the dark of a winter's night, it is all quite magical!
Best of all, Bethlehem AD is absolutely free and no tickets are required. The details are as follows:
Bethlehem AD
1300 Middlefield Road, Redwood City
December 21, 22, and 23 6:30 pm - 9:30 pm
Parking is available at the Kaiser lot, with a shuttle to the site. Visit the Bethlehem AD website for details. Happy holidays to all!
Bethlehem AD is an example of the community spirit so prevalent along the San Francisco Peninsula. The Mid Peninsula is a beautiful place to live, raise a family, and enjoy life. Veritas Homes is here and available to introduce you to the communities we love. Located in San Carlos, CA, our boutique brokerage specializes in Mid Peninsula real estate - including Atherton, Belmont, Burlingame, Foster City, Hillsborough, Menlo Park, Redwood City, Redwood Shores, San Carlos, San Mateo, and Woodside. To set up a complimentary community tour, call Val Vandervort at 650-740-6025.