Calling all shoppers. If you find yourself on the San Francisco Mid Peninsula (a truly beautiful place), make sure that you peruse the shops on Burlingame Avenue in Burlingame CA. Running from El Camino Real to California Drive, this four block stretch and the intersecting side streets, are filled with great restaurants and stores. It is a wonderful place to meet a friend for lunch or a glass of wine after work and an ideal location to walk and shop.
For those of you who share my love of home decor, you will definitely want to stop in at Anthem. This charming store, a satellite location to the anchor store in San Francisco, is one of the best Burlingame Avenue shops and is brimming with interesting and unique finds. You will have to hunt for it a bit, because it is a bit off the beaten path. Sitting next to Il Fornaio at 1208 Donnelly Ave, Anthem is housed in a stylish architectural building filled with natural light.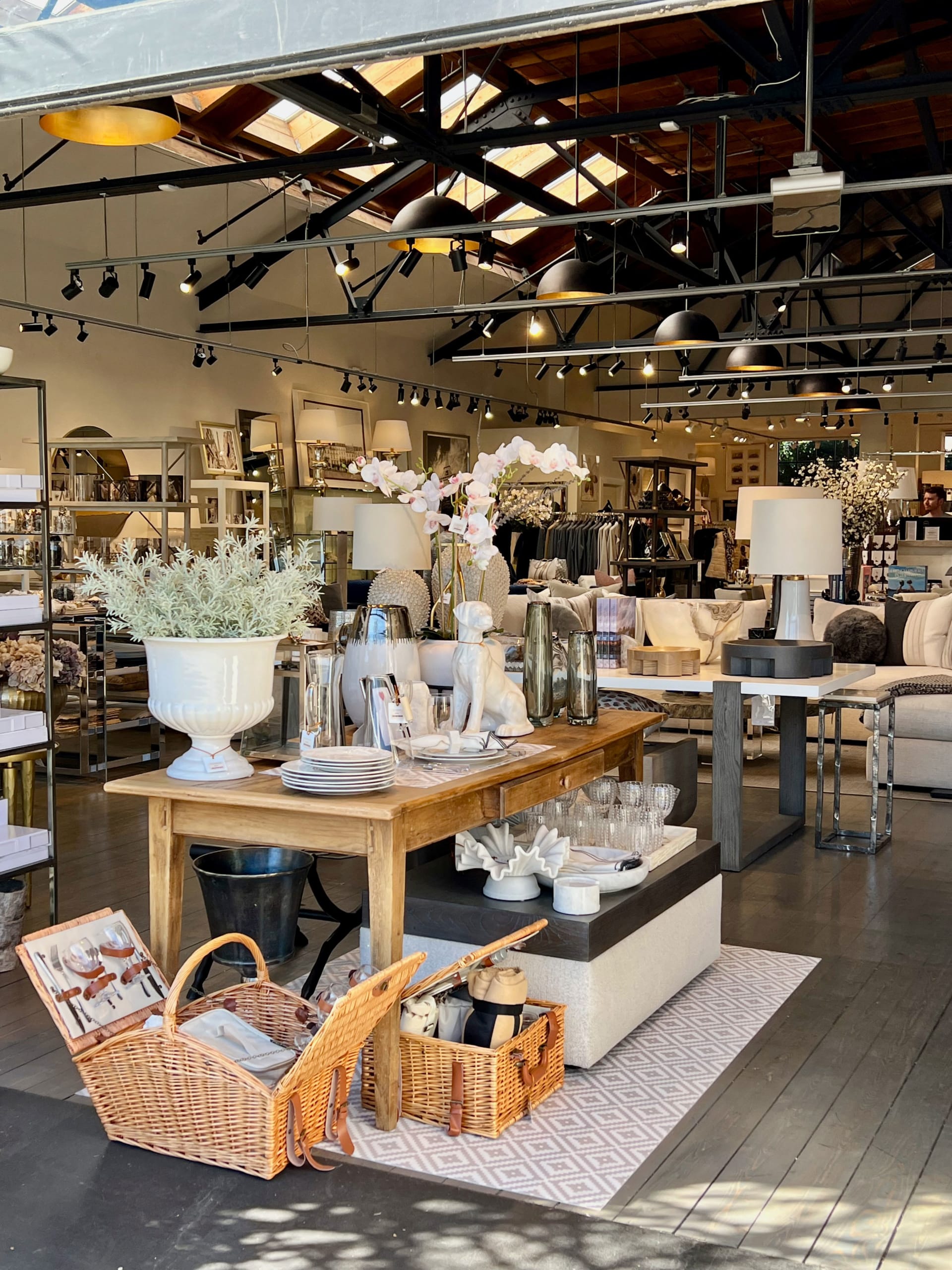 Home decor became my passion as I repeatedly bought, fixed up, and sold houses in Southern California. In addition to becoming a satisfying creative outlet, I also saw the impact my design choices had on home buyers. They were certainly most interested in the location, lot size, construction quality, floor plan, and list price, but I was repeatedly surprised at how much the decorative details affected them. A truly successful sale (where multiple people are bidding) requires potential buyers to be passionate about the house. It is those wonderful details, even if they are ultimately removed from the house when you move, that can cause a buyer to swoon.
Anthem is the perfect place to hunt for some swoon-worthy decorative items. It features a wide assortment of goods, including elegant furniture, great lamps, a large bedding collection, and even some clothing and jewelry. My favorite is the wide assortment of glass ware and bar supplies. There is a condensed collection along the side wall and additional displays on a selection of chic bar carts around the shop. There is almost too much to take in with one visit!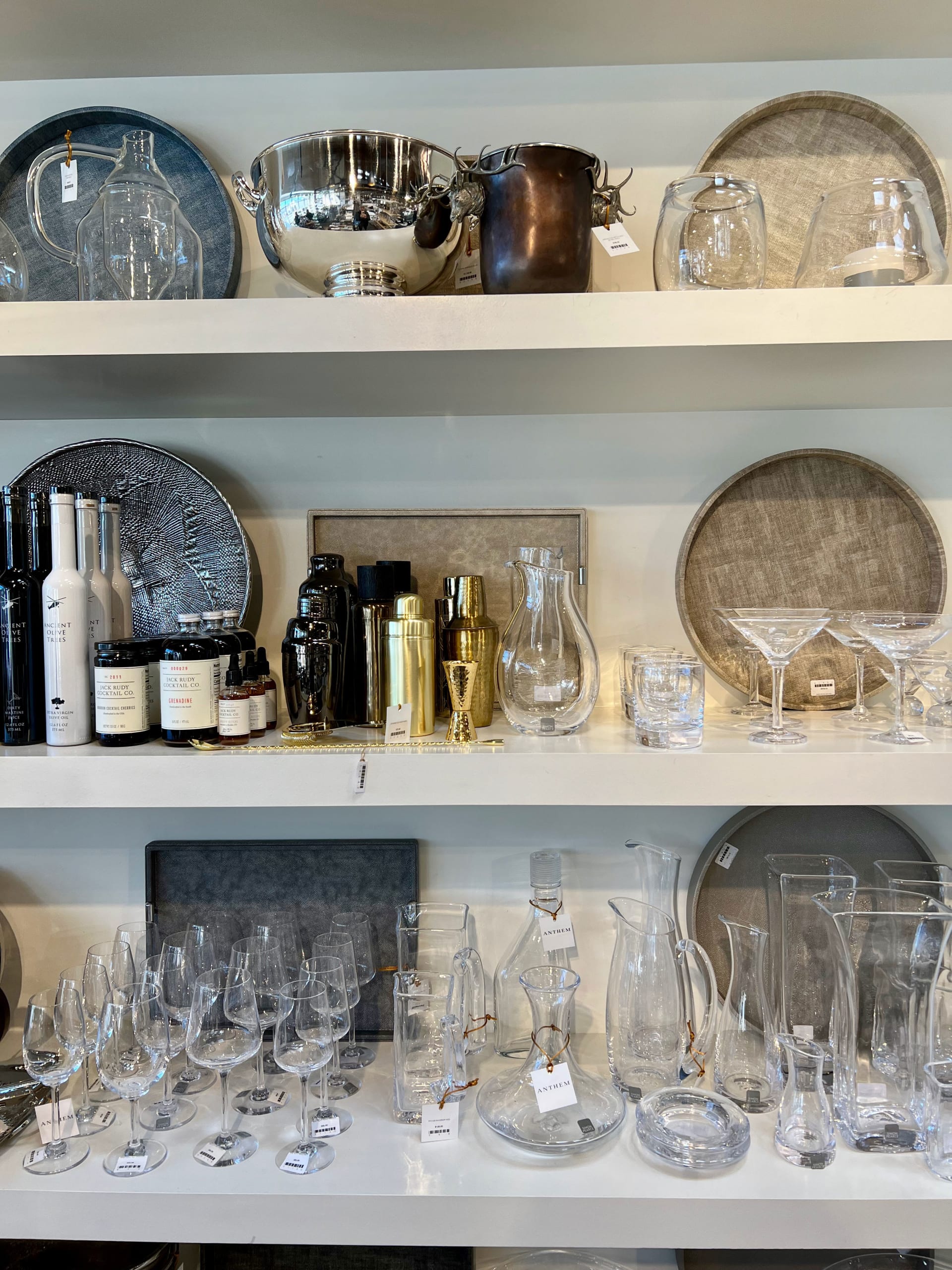 I will warn you in advance that parking for the shops on Burlingame Avenue can be tricky. There is scant street parking and a number of small congested lots, so I suggest you head straight to the Highland Parking Garage. It is a multi-story structure with plenty of parking. This will save you some frustration!
Happy Shopping!
We at Veritas Homes are Mid Peninsula market experts and able to help both buyers and sellers find success in any market. For those interested in selling a San Mateo County home, we are here to help with all the details, including helping you get the home in sale-ready condition. Call Val Vandervort at 650-740-6025 to set up an appointment.
To learn about current Mid Peninsula real estate market conditions, including San Carlos real estate news, read "Mid Peninsula Real Estate Market: Contracted Yet Strong."
If you are interested in learning about buying a home in Burlingame CA, check out our Burlingame community page.