San Mateo is a suburban center along the San Francisco Peninsula, perched between the Santa Cruz Mountains and the San Francisco Bay. With a variety of housing, strong business community, convenient location between San Francisco and San Jose, and excellent schools, San Mateo is very popular with home buyers. Even with its close connection to the Bay, few people would think about San Mateo as a waterfront community. Like a well-kept secret, there is a wonderful collection of homes along a San Mateo lagoon, called Marina Lagoon, that provide restful, resort-style living.
Foster City, San Mateo's neighbor to the west, is built directly on the Bay and features a unique system of waterways. According to the Foster City Parks and Recreation website, "Foster City's lagoon system and miles of waterways covering a surface area of more than 200 acres, provide numerous recreational opportunities. Powerboats are prohibited at all times on the lagoon. Sailing on the beautiful blue lagoon that winds five miles throughout the City is one of the most popular leisure sport activities." Foster City also allows electric-powered "Duffy" boats in their water systems.
The homes along sections of the San Mateo Lagoon have a unique benefit not experienced by people living in Foster City. Marina Lagoon is the only waterway in the area that allows waterskiing. Nearby Parkside Aquatic Park is the center of this body of water and provides public beach access and a boat launch. The Lagoon, which looks more like a twisting river, is broken up into Zones A through H (see graphic below). Each zone has a separate set of rules as to what activities are allowed, including whether powerboats and water skiing are permitted.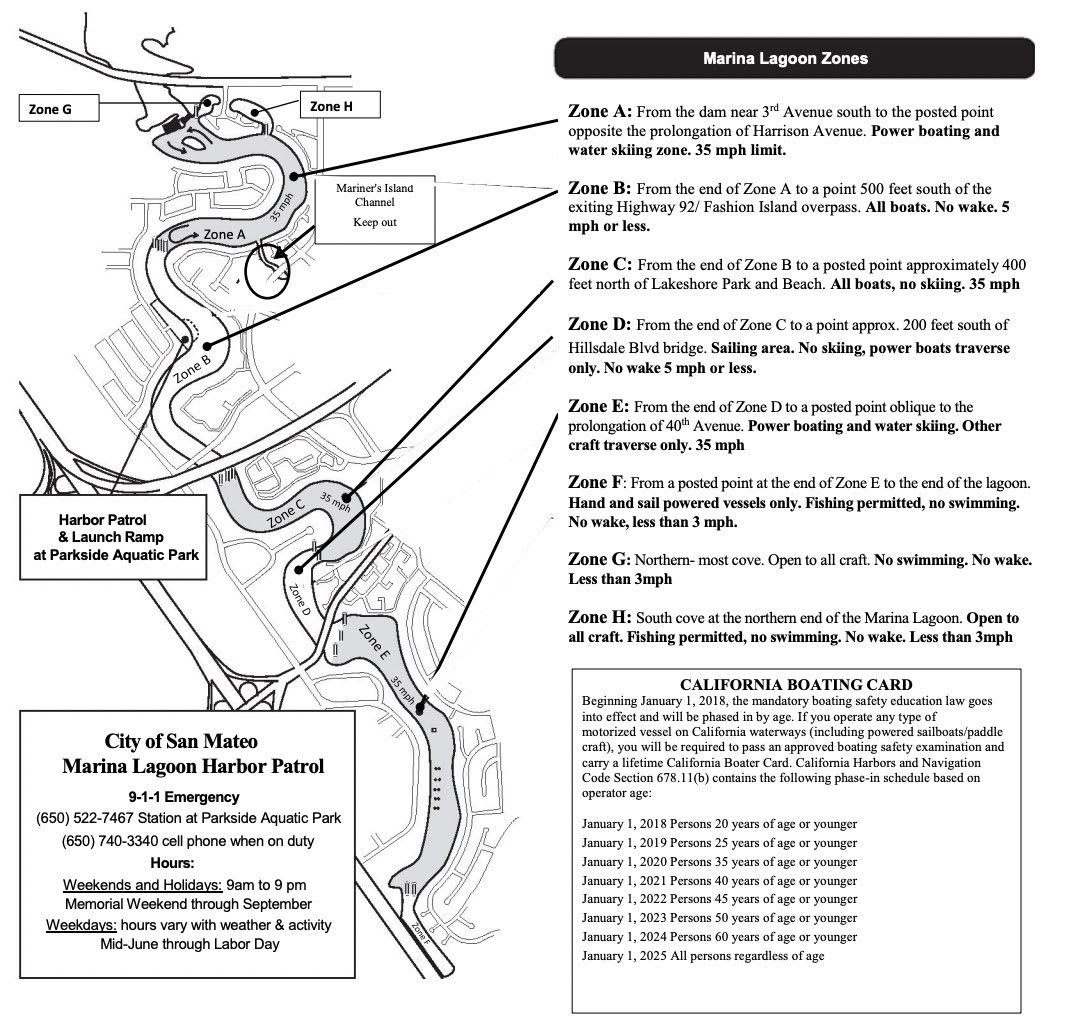 Zone A is one of only two zones of the San Mateo Lagoon that allow powerboats and waterskiing. For San Mateo real estate owners who enjoy this type of lifestyle, homes along Zone A are ideal. Veritas Homes has just launched a listing at 1729 Lake Street that not only backs up to the Marina Lagoon but also has a boat dock. In addition to the direct access to the lagoon, the home also features a large grass area, huge deck with seating, and a hot tub. With a home like this, who needs to go on vacation!
1729 Lake Street is a spectacular waterfront San Mateo home for sale! In addition to a living room with bay window, extra-spacious family room with beautiful views out to the water, and eat-in kitchen, there are three main floor bedrooms and a large primary suite on the second level with a balcony overlooking the lovely water views. The 2,580 sq ft home is move-in-ready, and with its prime waterfront location, it is a rare find.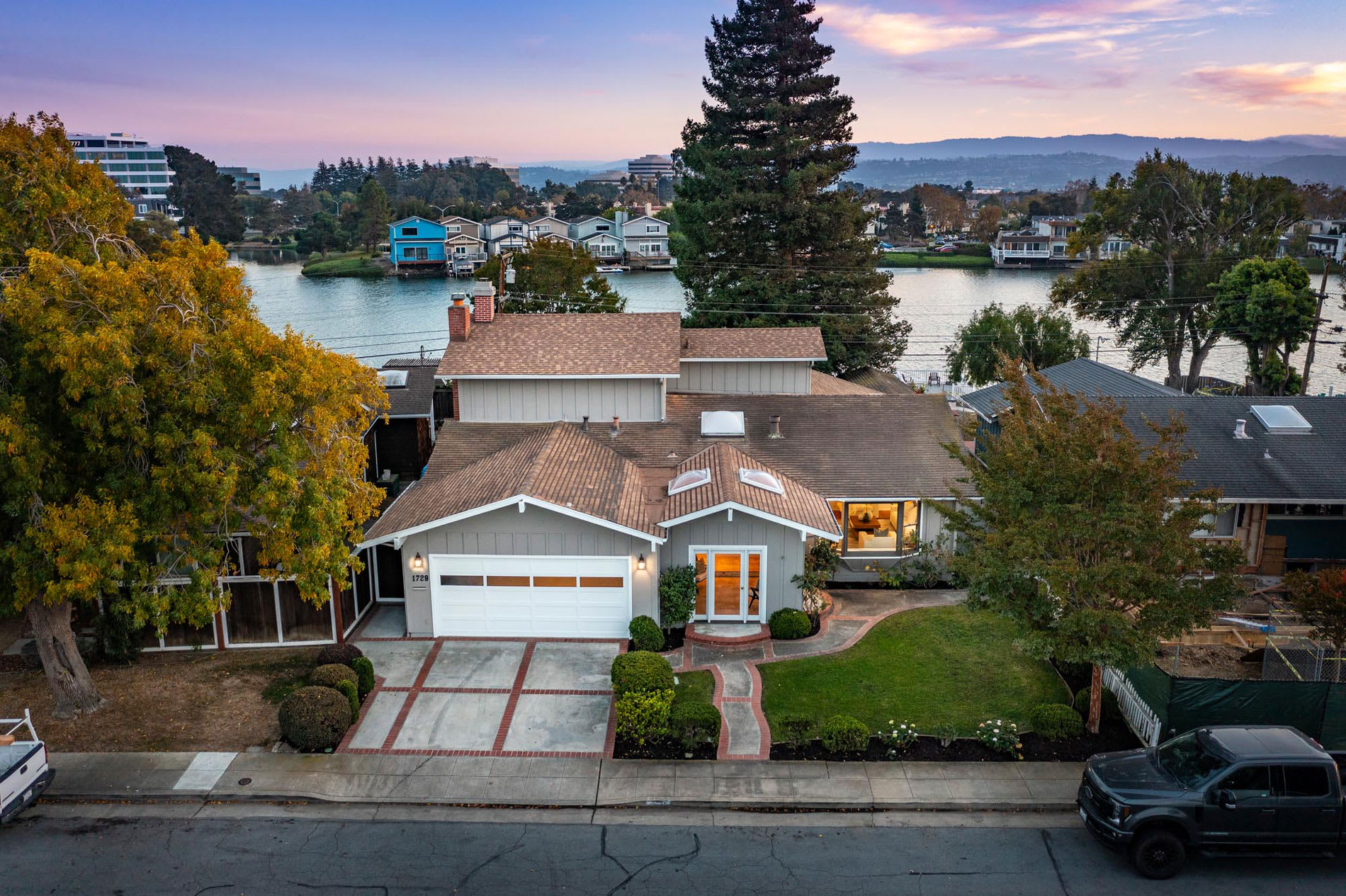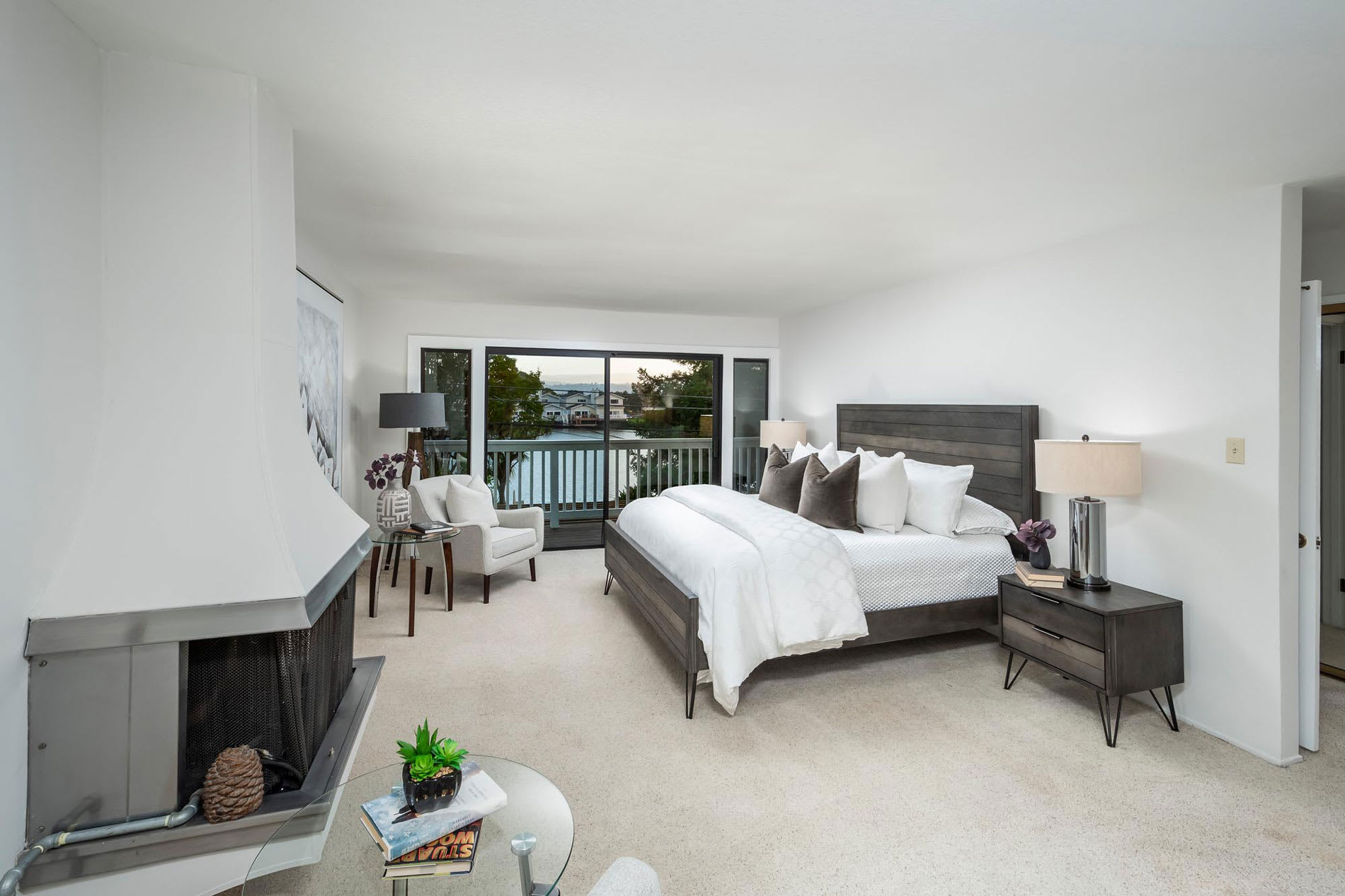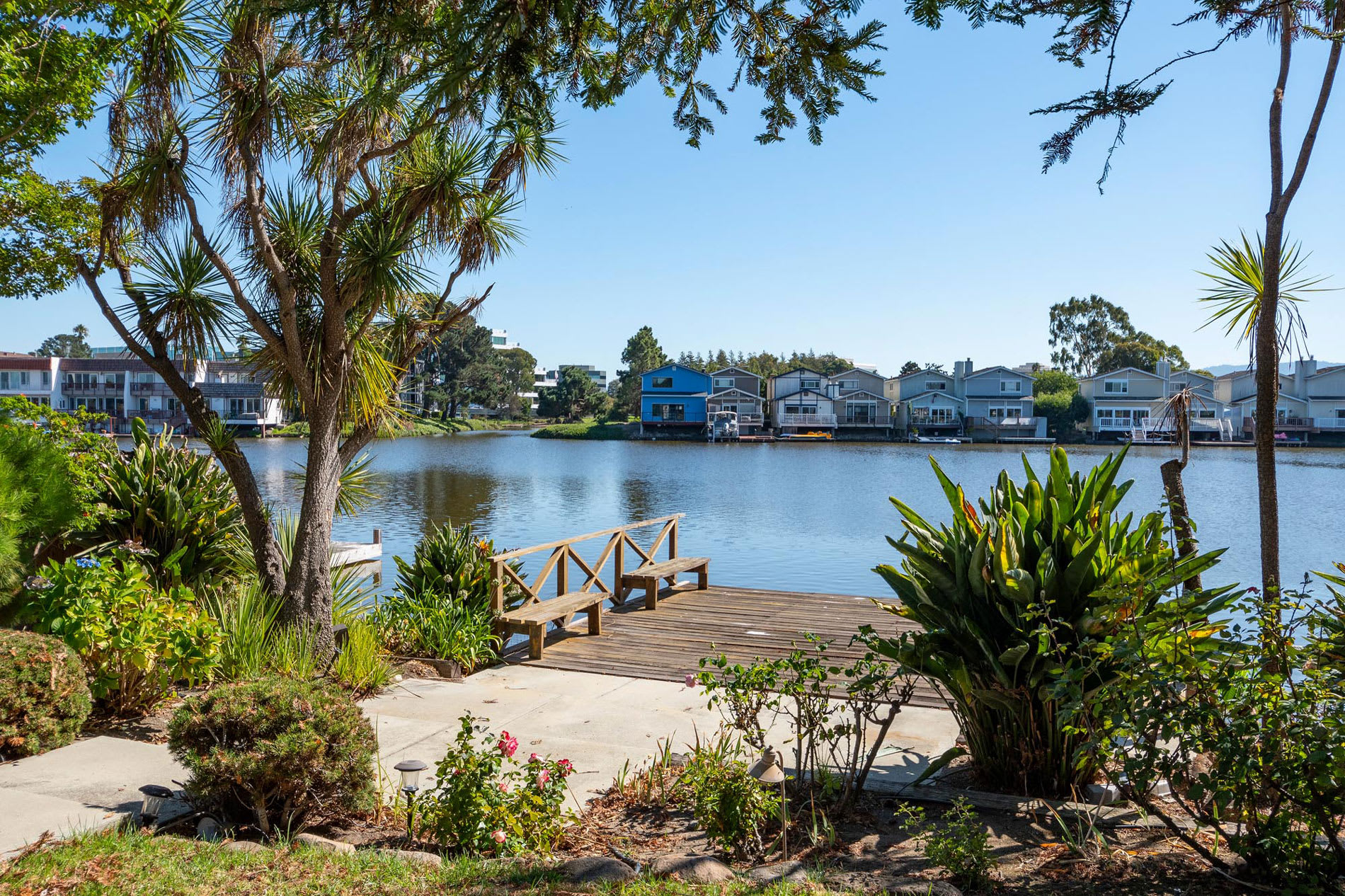 1729 Lake Street is new on the market and Val Vandervort and the Veritas Homes team will be hosting open houses both Saturday 10/29/22 and Sunday 10/30/22 from 1pm - 4pm. You will definitely want to stop by for a peek!
Veritas Homes is a boutique residential real estate brokerage servicing home buyers and sellers on the San Francisco Mid Peninsula. Founded by Val Vandervort, Veritas Homes (Latin for "Truth") is committed to providing outstanding customer service to all and operate with "Truth" at the center of all we do. To learn more about the San Mateo Real Estate Market, read "Is the Mid Peninsula Real Estate Market Bouncing Back?"